8(017) 209-25-45 8(029) 386-01-19 8(033) 333-01-19 8(025) 770-01-19
САЙТ НАХОДИТСЯ В РАЗРАБОТКЕ (УСП "Белвнешстрах" переименовано в УСП "БелВЭБ Страхование")
info@bvs.by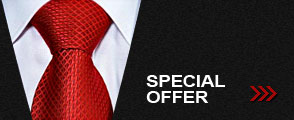 About our company
Dear customers, partners and friends!
We're glad to introduce you to the web-site of Unitary Insurance Company "Belvneshstrakh" of Open Joint Stock Company "Belvneshekonombank".
Our company is a multi-purpose insurance company. We provide our customers with a broad range of insurance services. We work both with individuals, and with legal entities.
подробнее...
To our Partners
UIC "Belvneshstrakh" has stable business relations with leading insurance and reinsurance companies from CIS, Eastern and Western Europe. We cooperate closely with insurance brokers and survey companies.
We'll be glad to find new partners among companies and organizations, banks, lessors, trade, transportation, logistics, travel, real estate companies, developers, vehicle dealers, foreign and joint ventures, and individuals
подробнее...